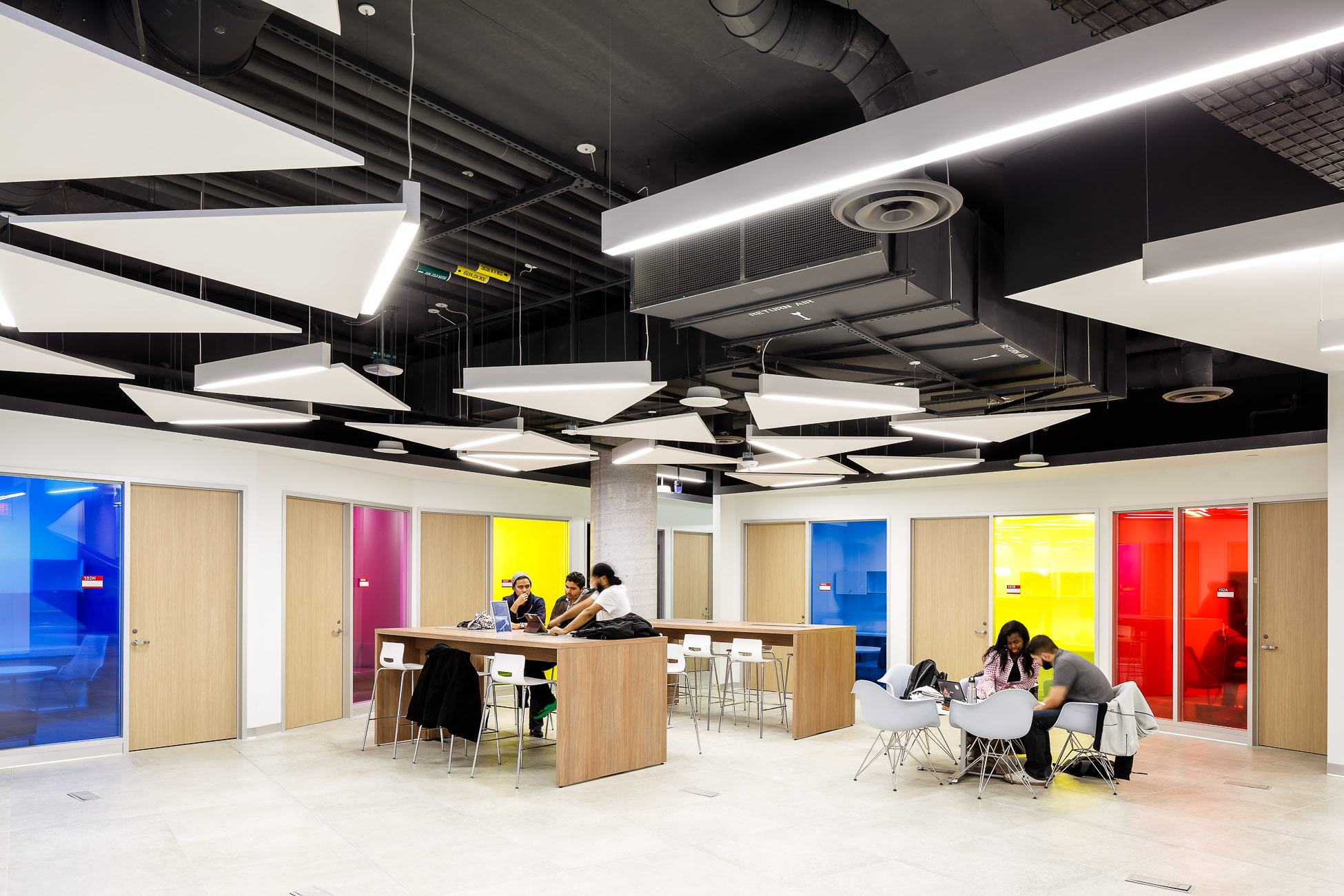 Bergeron Centre for Engineering Excellence at York University
The concept design for the Bergeron Centre is fully rooted in the academic mission of the school and translated into a design that is bold, original and iconic. With a University mandate to create a world-class facility, the building was conceptualized as one that is rooted like a "Rock" in the landscape of the campus and yet limitless like a "Cloud". Those metaphors were instrumental in the development of the building's architecture and have subsequently been adopted by the school's faculty and students when describing it. Particularly notable is the unique façade of the Cloud panels on the upper levels of the building where a scale-less aesthetic of tessellated glass and aluminum panels are unlike any other on campus. It's shimmering pattern of materials and reflectivity are always changing, much like the students work that will be created within it.
The Bergeron Centre contains 15,700 m2 of floor space on 5 levels rising from the campus to create a "landscape of learning." Containing learning spaces for civil, mechanical and electrical engineering programs, the new building contains a variety of teaching and research labs, workshops, collaborative classrooms, studio spaces and social areas for students and faculty. This sustainably designed development is LEED Gold Certified and occupies an important south-west position on the York University campus. Its location provides unobstructed and panoramic views towards the City of Toronto and by extension perhaps an even greater emphasis on global citizenship and entrepreneurial leadership.
Client
York University
Size
169,000 sf