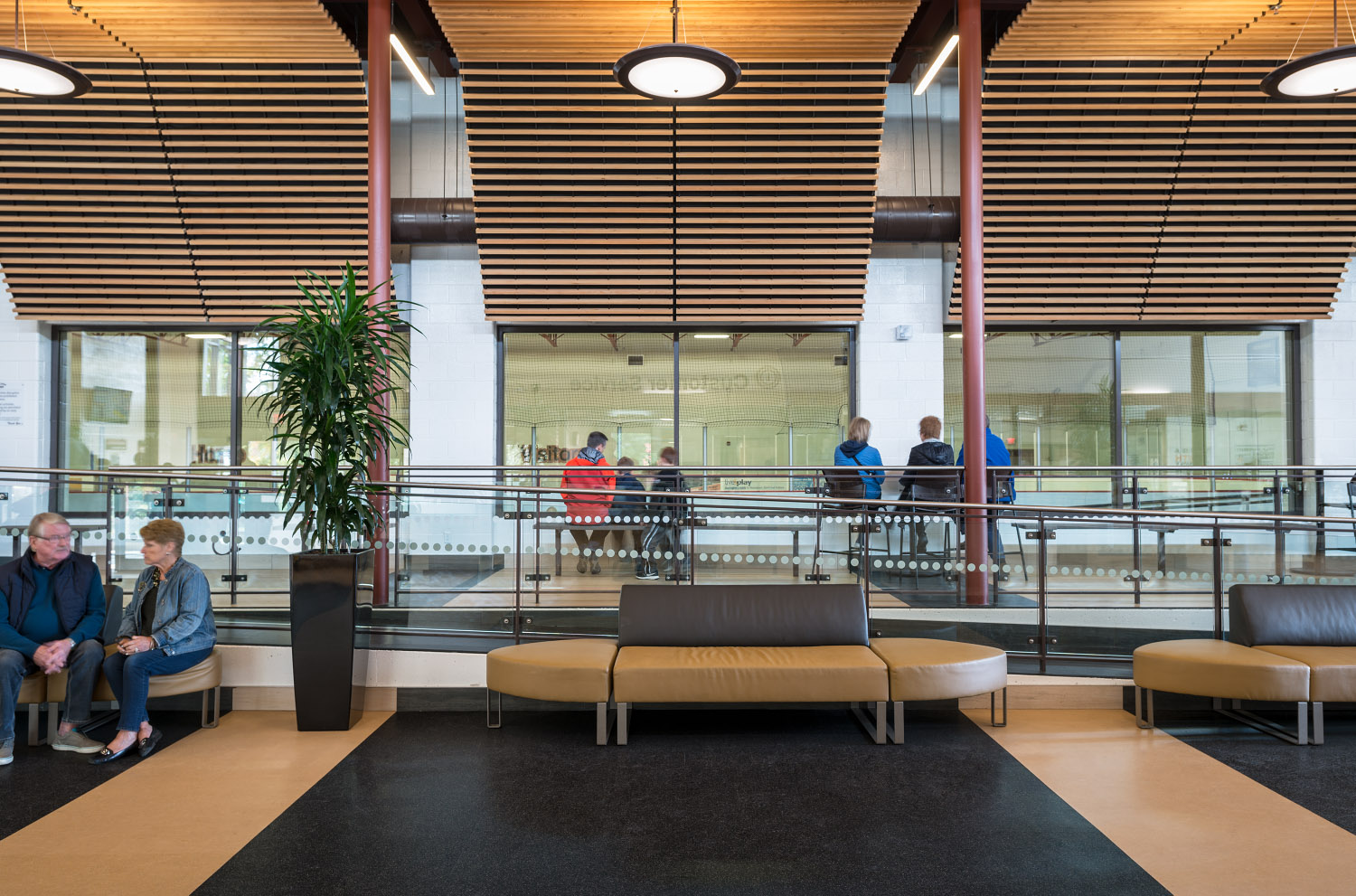 Mountainside Arena & Pool
Burlington, ON, Canada
 
The Mountainside Arena and Pool has served the recreational needs of the Burlington community since 1974. Due to the age of the facility, comprehensive expansion and renovation were required to modernize the facility to current standards and user expectations.
To achieve this, the separated arena and pool buildings were merged by the creation of a link consisting of a new main entrance, lobby, administration offices, concession, two community rooms, public washrooms and heated arena viewing area. The existing arena was completely renovated including new refrigeration system, arena slab and dasher boards.
The revitalized arena and pool facilities make Mountainside Park an exciting venue for year-round recreational activity accessible to all members of the community.
Client
City of Burlington
Size
40,000 s.f.
Program
- Lobby
- Administration Offices
- Concession
- Warm Viewing Area
- Washrooms
Addition - New Link Building
Lobby
Administration Offices
Concession
Warm Viewing Area
Washrooms
Renovation of Existing Single Pad Arena Building
New Ice Rink and Refrigeration System

New Dressing Rooms
New Community Rooms x2
Renovation of Existing Pool Change House Building
- Female Change Rooms
Date
Start Date: 2011
Occupancy Completion Date: December 2014