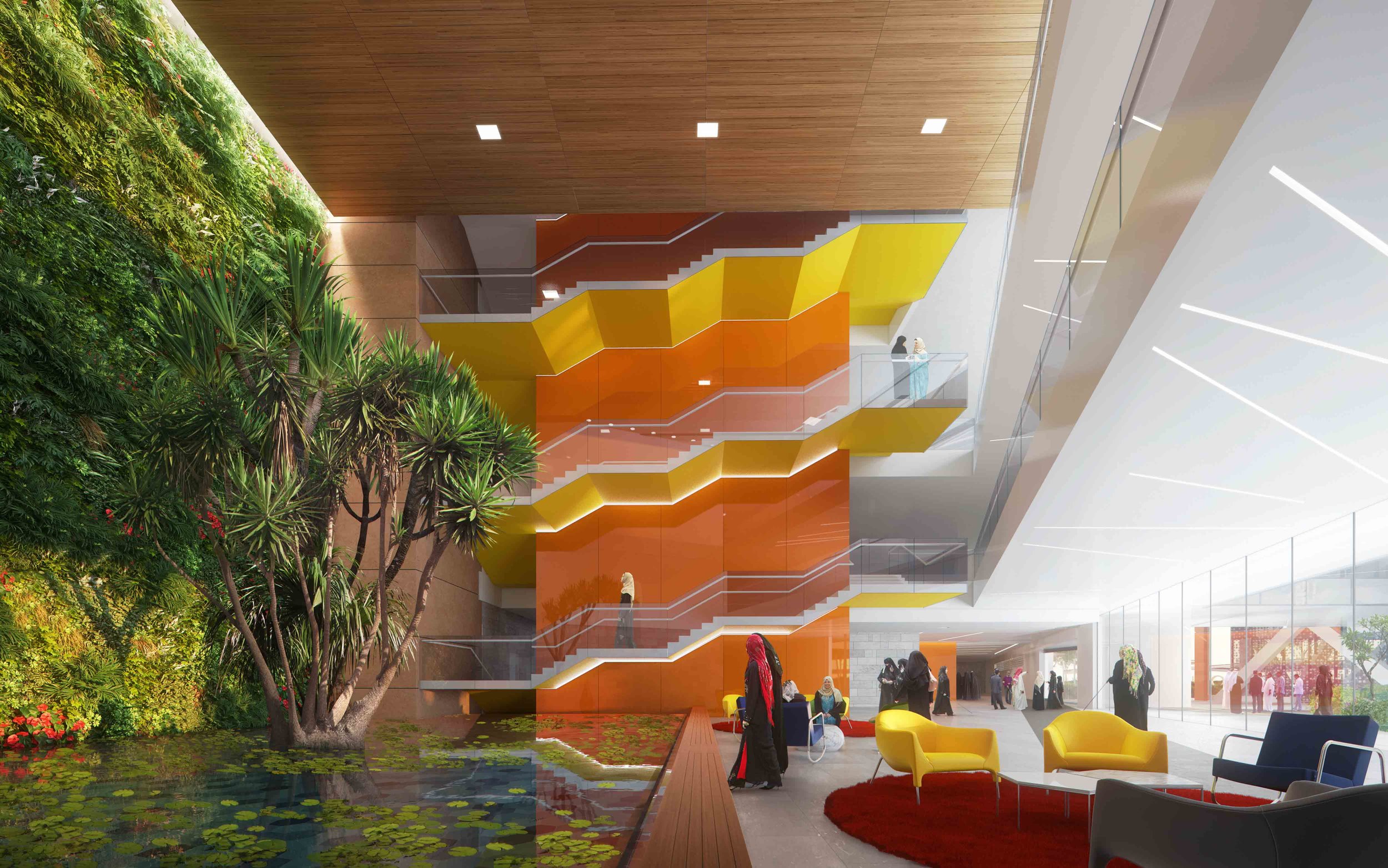 Prince Sultan College for the Visually Impaired, Prince Mohammad Bin Fahd University
Kingdom of Saudi Arabia

ZAS Architects & Interiors have been selected by Prince Mohammad Bin Fahd University (PMU) to design its new college in the Kingdom of Saudi Arabia, Prince Sultan College for the Visually Impaired (PSCVI). PMU is a private university with a capacity of 500 students, which currently offers undergraduate degrees in engineering, science, business administration, and various masters programs. Plans for the new 30,000 m2 advanced educational environment include a 400 seat auditorium, 8 lane 25 meter lap pool, sports gymnasia, a fully equipped medical centre and residential apartment blocks for 100 students. State of the art technology will support the specialized educational delivery of the program.
ZAS has strategically partnered with the leading specialist of further education for people with a visual impairment; the Royal National College for the Blind (RNC), based in Hereford, England. The mission is to create an academic program for PSCVI in accordance with international standards and the needs of the local environment in order to prepare and qualify the visually impaired through learning and training opportunities, so that they may be self-sufficient and integrate into the community workplace. The design and development team comprising of PMU, ZAS, and RNC continue to advance the design excellence of college based education for the future development and realization of PSCVI.
Client
Prince Mohammad Bin Fahd University