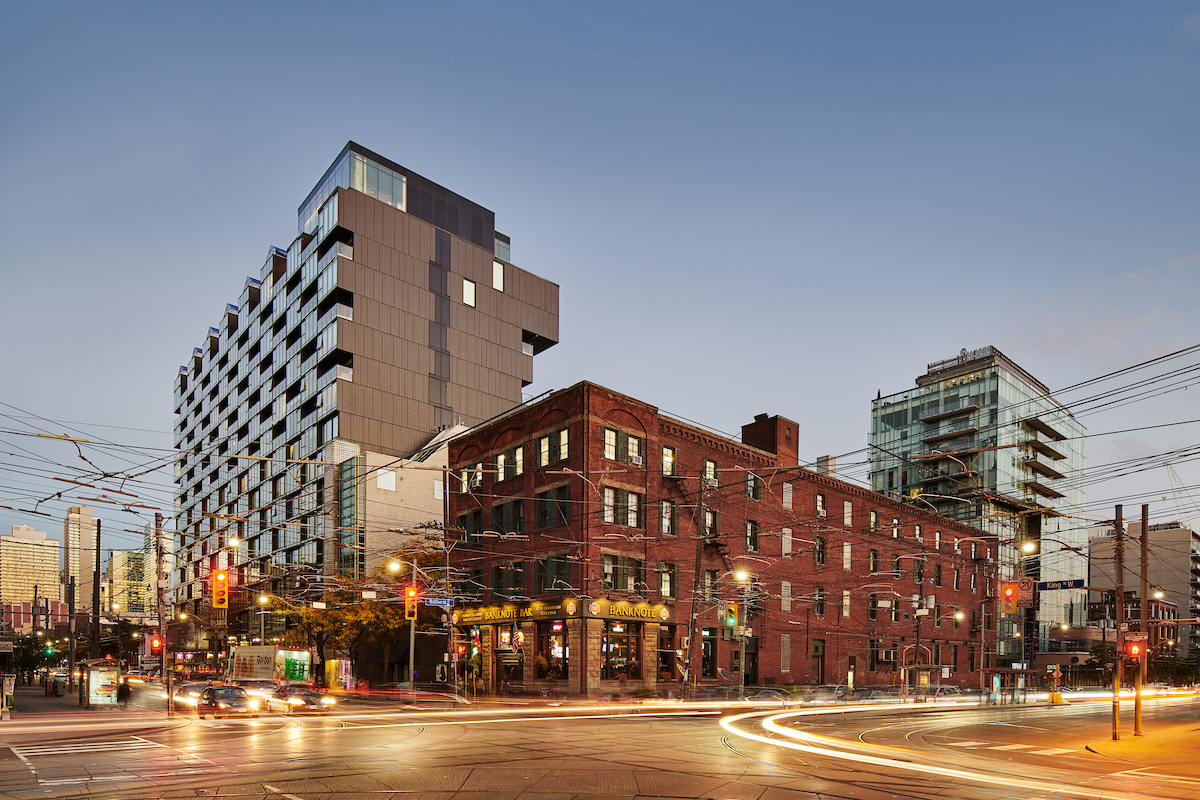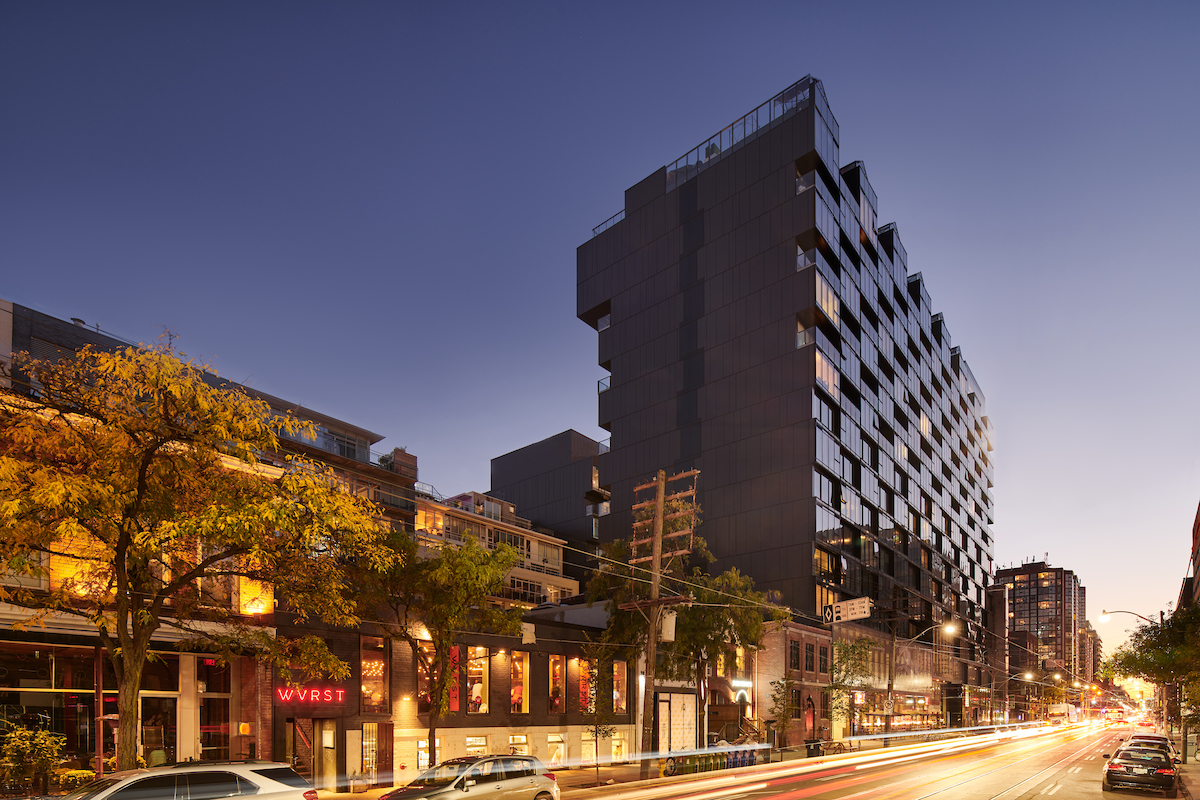 Thompson Residences
Toronto, ON, Canada
Designed in collaboration with Saucier + Perrotte Architects, the Thompson Residences are a new premium style condominium offering its buyers access to all the hotel amenities and services from the chic luxury brand hotel across the street. This unique 16 Storey Residence offers studio to two-bedroom units, as well as penthouses and lofts from 350 to 2,600 square feet. The units will have 9 or 10-foot ceilings, floor-to-ceiling windows with innovative features and meticulous details. The project comprises two parallel buildings with dual frontages facing to both the streets, thanks to the series of rhythmic glass boxes pushing in and out where the living spaces and the private balconies take place, as a result to create an interesting expression to the facades. The north and south facades, facing the street, gradually transform from the ground up. At street level is a series of large boxes, two to three storeys high that continue the existing urban fabric. This platform features restaurants, shops and the main residential lobby. Above, rising straight up without stepping back, is the rhythmic façade, based on a stacking of the project's building module, i.e., the basic single living unit. The modules/units are first stacked and then pushed back and forth consistently throughout the building to create alternating private balconies and to give the building its distinct expression.
 
The balcony setbacks get deeper on the upper floors along King Street to create a subtle deformation in the façade's pattern without breaking the vertical plane. In this way, while the overall volumetric composition remains intact, the façades themselves possess a vivid three-dimensionality. The overall intention is to recognize the individuality of each person living in the building — addressing the human scale — while preserving a coherent understanding of a larger, complex building texture at the scale of the city. The result is a building that communicates at two scales, the collective and the individual. Capping the building is a dramatic 40m long lap pool, complete with shade cabanas and an indoor/outdoor bar overlooking Toronto's downtown core.
Client
FREED Developments
Size
16 Storeys
476,400 s.f
Architects
Saucier + Perrotte Architects
(Design Architect)
ZAS Architects Inc.
(Architect of Record)
Program
408 luxury residences
Screening Room
Lobby Bar
Restaurants
Rooftop Infinity Pool Lounge
Gym & Yoga Studio
Business Lounge & Retail
Internal landscaped courtyard
Sustainable Features
LEED Registered Building